The Legendary DJ Russell Greene
Russell Greene has been a local NYC Resident DJ since the mid 80's.
I have done clubs such as the Mid 90's Brooklyn international 'LAB' on Fulton and Troop St, Club Sapphire, Club Life, The W Hotel, Kenneth Cole's Flag Ship Store, Hot 97's O's International Bar and Resturant, the original China club in midtown Manhattan and Porters on 23rd Street and 7th Ave located in the Heart of Chelsea.
I have NYS Parole, NYC Probation, NYC's Masonic Jurisdictions, American Eagle Outfitters, Rays Transportation, Macy's 34th Street, NYC Dept. of Ed. and a ton small businesses on contract!
So if you're asking me to play for a Sweet16, Birthday Party, Communion, Lounge, Bar, 40th, Baby Shower, Gay/Lesbian, Loft, BBQ, Employee Holiday Events, Block Party, Wedding, Corporate, Private, Block Party or Gospel event I've been there, done that and will continue to do parties for the NYC residents and beyond!
I play everything from Hip-Hop, R&B, 80's, Deepsoulful house music, Salsa, Reggaeton, Soca, Braziallain dance and classic 'Paradise Garage Disco.'
I am not your avg. dinner DJ I get your people dancing all night long!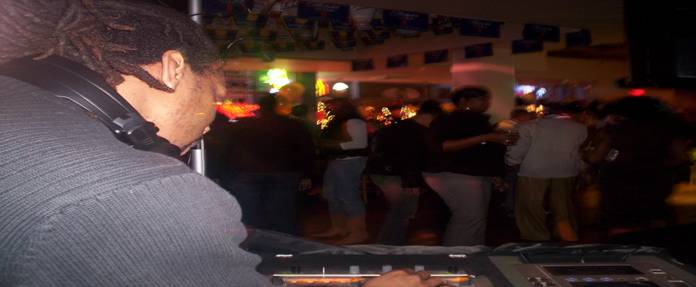 Package Deals and Pricing:
Blue Package Deal: $295 for Brooklyn, Queens and Lower Manhattan 4hr. special (Below 23rd Street)
Two 400watt Speakers on stands, 1100 watt powered Crown CE Amp, Pioneer CD Turntables, EFX 500 sound effect, 1 Strobe, 1 microphones and four hours of continues non-stop music. This package is recommended for 20-50 people and does not apply to rented areas. This package is receomended for 20-75 people (This package deal is for Gatherings, House parties, Family Outings, small parties, ect)
'NEW'Summertime Pkg Deal $325 Same locations as the Blue Package Deal, 5hr. Special
You get the the Blue Package Deal Sound system for out door use only. I can provide a Tent for a additional $50. (This package is recommended for BBQ's, Backyard Parties, Parks, & Block Parties and outdoor fun!
Red Package Deal: $395 for Brooklyn, Queens and Manhattan 5 hr. special(below 145th Street)
You get the Blue Package Deal sound system but are given a dozen free glowlights, mini light effect display, 1 wireless 125 ft. range microphone and 1 free extra hour of non-stop music. This package is recommended for 20-75 people. (This package deal is for Gatherings House Parties and small rented areas.)
Grand Master Pkg Deal: $495 All 5 Boroughs and Western Nassua Co. 5hr. Special
You get the same as the (Red Package Deal sound system) but you also get, one 18" 500 watt Bass subwoofer, Disco lights that spin colors and bounce to the beat of the music, free DVD giveaways, (25 rainbow glowlights), strobes, beacons, fog machine, and 5hrs of continous non-stop music! This package is recommended for 50-150 people. (The Package deal is for rented areas, Auditoriums, Lounge Rentals, Clubs, Large dance floors)
Wedding Package Deal: $595 Flat Rate NYC and Western Long Island.
You are granted the Grand Master Pkg sound system for your wedding but I added an extra 18" 500 watt Sub for that thunderus sound effect. MC/DJ dressed in Tuxedo and/or Black Suit w/ Bowtie. 1 hr. Dinner/Cocktail muisc and 4 hrs. of Non-Stop party music. This package deal comes with Glow-Lights (You can view them on my giveaway page above) You are also provided with Club-Lighting effects. One Wireless microphone for 'Toasting' and 1 non-wireless back up mic.
*Limos and Hummers can be Purchased through 'Rays Transportion' his contact info is in my 'Links' pages
PA Package Deal: $245 4hrs. Max
2 15in. Speakers, Mix Board, Amp and Wireless Mic. This package is for churches, legal gatherings for speeches, and for legal organizations that need amplified sound. (Sorry this package is not for DJs or Musicans.)
*All above rates are for Western L.I. and local NYC residents.
NJ, CT, and Upstate NY are given negotiated prices that start at $650.
Russell Greene Live on The 'Grown and Sexy' boat cruise.
$395 for NEW YEARS EVE!!!!!!!!!!!!!!!!!!!!!!!!!
$295 w/o Musical Equipment!
Call Now for more details,,,,,,
You can optain flyers for future Lounge, Bars & Clubs that I do @ BeatStreet Records (Brooklyn), Rock and Soul Records (Manhattan), DanceTracks (Lower Eastside), Tower Records (Village), Record Explosion (Queens), and/or by E-mail.
Guest Book
Sign my guestbook or fill out my survey Form E-mailer to answer questions about my site, my business, or to be placed on the guest list at future events.
Send E-mail Here
Thanks to Craigslist Shoppers and Village Voice Readers for making DJ Russell your most requested Choice!

You can set-up a Contract by Single Date, Weekly, Monthly, Quarterly, or Annually.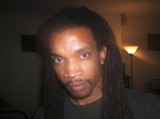 Soulful Music DJ
No party is to small or too big for my services!
I have my own Mini Van and DJ Equipment so you won't get charged with extra rental fees!
Click on this link to get a contract.